Wakeboard boats are specialized boats designed specifically for the sport of wakeboarding. These boats are characterized by their ability to create large, clean wakes that are crucial for the activity known as wakeboarding, as well as their powerful engines and advanced hull designs. They are also popular for their looks as they utilize a tough, sporty design that instantly points to their capabilities and performance.
Use and Features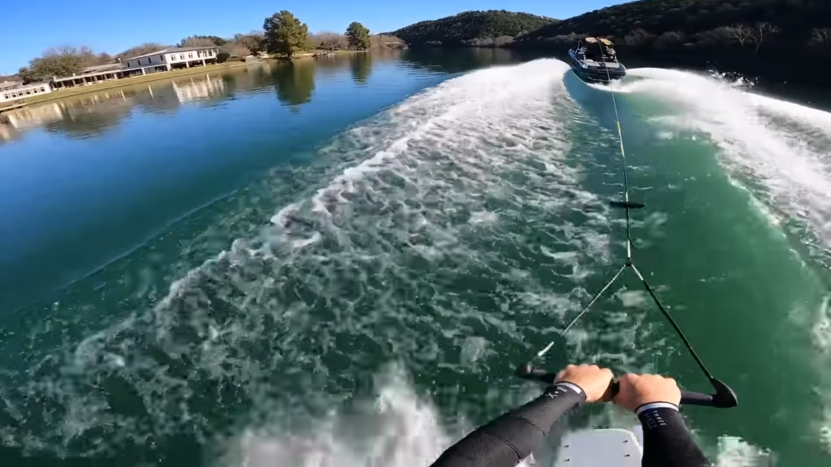 One of the key features of a wakeboard boat is its ability to generate a large, smooth wake. This is achieved through the use of specialized ballast tanks and hull design, as well as the use of specialized propellers and exhaust systems. The boat is able to displace a large amount of water, creating a wake that the wakeboarder needs. The size and shape of the wake can be adjusted by filling or emptying the ballast tanks, as well as by using different speeds and angles of attack.
When it comes to their powerful engines and advanced hull designs, these features allow the boat to move quickly and smoothly through the water, providing a stable platform for wakeboarding. The hull design of a wakeboard boat is typically shallow and wide, which allows it to cut through the water with ease and create a fun, smooth, and speedy ride.
Wakeboard boats also feature a variety of amenities and features that make them ideal for use in just about any water-based scenario. Some of the most common features can include seating for spectators, storage for gear and equipment, and specialized towers and racks for attaching wakeboarding equipment. Some wakeboard boats even have built-in sound systems, lighting, and other features that make them ideal for use in social and recreational settings.
Wakeboard Cost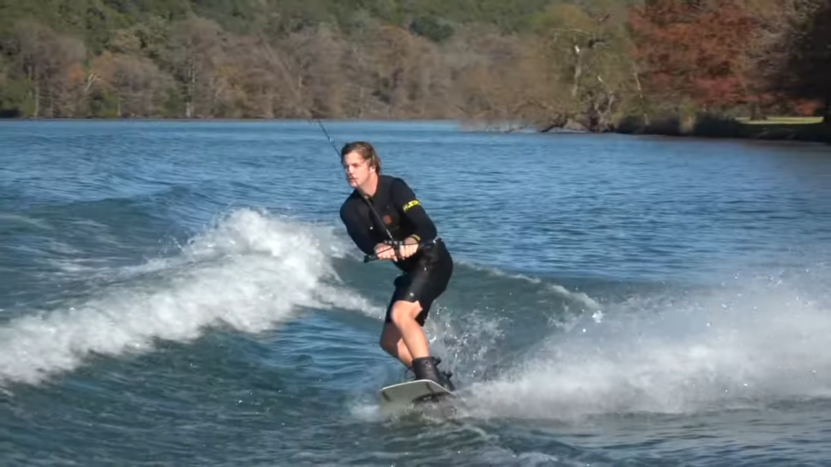 The only downside of these amazing crafts is their price. Technically, there is no affordable or budget-friendly option as most of these boats are quite expensive. They are more expensive or less expensive, but a luxury nonetheless. The cost of a wakeboard boat can vary widely depending on a variety of factors, including the size and features of the boat, the brand and model, and the location and the dealer where you are browsing and shopping. On average, you can expect to pay anywhere between $30,000 and $100,000 or even more for a brand-new wakeboard boat.
Less expensive wakeboard boats may have smaller engines and fewer features. In comparison, more expensive boats should come with larger and more powerful engines, more advanced hull designs that utilize new technology and solutions, and a wider range of amenities and features. Some of the most popular and well-regarded brands in the wakeboard boat market include Malibu, Mastercraft, Nautique, Moomba, and Tige.
Just like with any other vehicle no matter if it floats, drives, or flies, it is also possible to find used wakeboard boats for sale, which can be a much more affordable option for those on a budget. However, it is important to carefully inspect any used boat before purchasing it to ensure that it is in good condition and ready for use. Most people who are serious about wakeboarding want to have a new boat, one they can grow and become better with.
While the cost of a wakeboard boat can vary widely depending on your specific needs and preferences, there are also those that are a lot more expensive than others, true high-end models only reserved for the lucky ones. It is important to carefully consider your budget and the features that are most important to you when shopping for a wakeboard boat, that much is true. For the most expensive models, however, you know that you are getting the absolute best the industry has to offer.
The Most Expensive Models Available
For the best and most expensive wakeboard boats out there, be ready to set aside a mere couple hundred grand for the base trims:
1. Mastercraft X26
One example of a high-end wakeboard boat is the Mastercraft X26, which has a base price of around $200,000 for the stock model. For the more capable trims, you will need at least $50,000 more. It is a large, luxury boat that is designed for serious wakeboarding and features a powerful engine, a state-of-the-art surf system, and a spacious interior with a kitchen and a seating area.
2. Malibu Wakesetter
Another example is the Malibu Wakesetter, which is available in several different models with prices ranging from around $100,000 to over $200,000. On average, this boat costs around $167,000. These boats are known for their advanced wake-shaping technology, comfortable interiors, and high-quality construction. You can never go wrong with a Malibu boat, no matter what type it may be.
3. Super Air Nautique G23
This is a top-of-the-line wakeboard boat that is known for its powerful performance and advanced features. It has a base price of around $135,000, but that is hardly the most expensive one. If you want to go closer to the top, you will need to set aside exactly $249,900. The boat includes a proprietary surf system, a ballast system for creating larger waves, and a spacious interior with amenities (a kitchen and a spacious lounge area).
4. Supra SE
The Supra SE is another high-end wakeboard boat that is designed for serious wakeboarders. It has a base price of around $100,000 and comes equipped with a top-of-the-line sports engine, a state-of-the-art surf system, and a spacious interior that includes standard luxury features like the kitchen and a comfy seating area.
5. Moomba Mondo
Last but not least, here is a mid-sized wakeboard boat that is designed for both recreational use and serious wakeboarding. It has a base price of around $70,000, with the starting price being about $60,000 and the most expensive models costing over $110,000. The boat includes features such as a strong engine, a complete surf system, a seating area, and a large storage compartment.
Conclusion and Takeaways
Overall, wakeboard boats are specialized boats that are designed specifically for the sport of wakeboarding. With their ability to generate large, clean wakes, powerful engines, and advanced hull designs, wakeboard boats provide a stable and enjoyable platform for wakeboarding.
Whether you are a seasoned pro or just getting started in the sport, a wakeboard boat can provide an exciting and thrilling experience on the water. If you are a big spender though, the above-mentioned boats take the cake. They can be basically thought of as small yachts too due to all of the luxury and performance they come equipped with. The price tag only cements this status further.